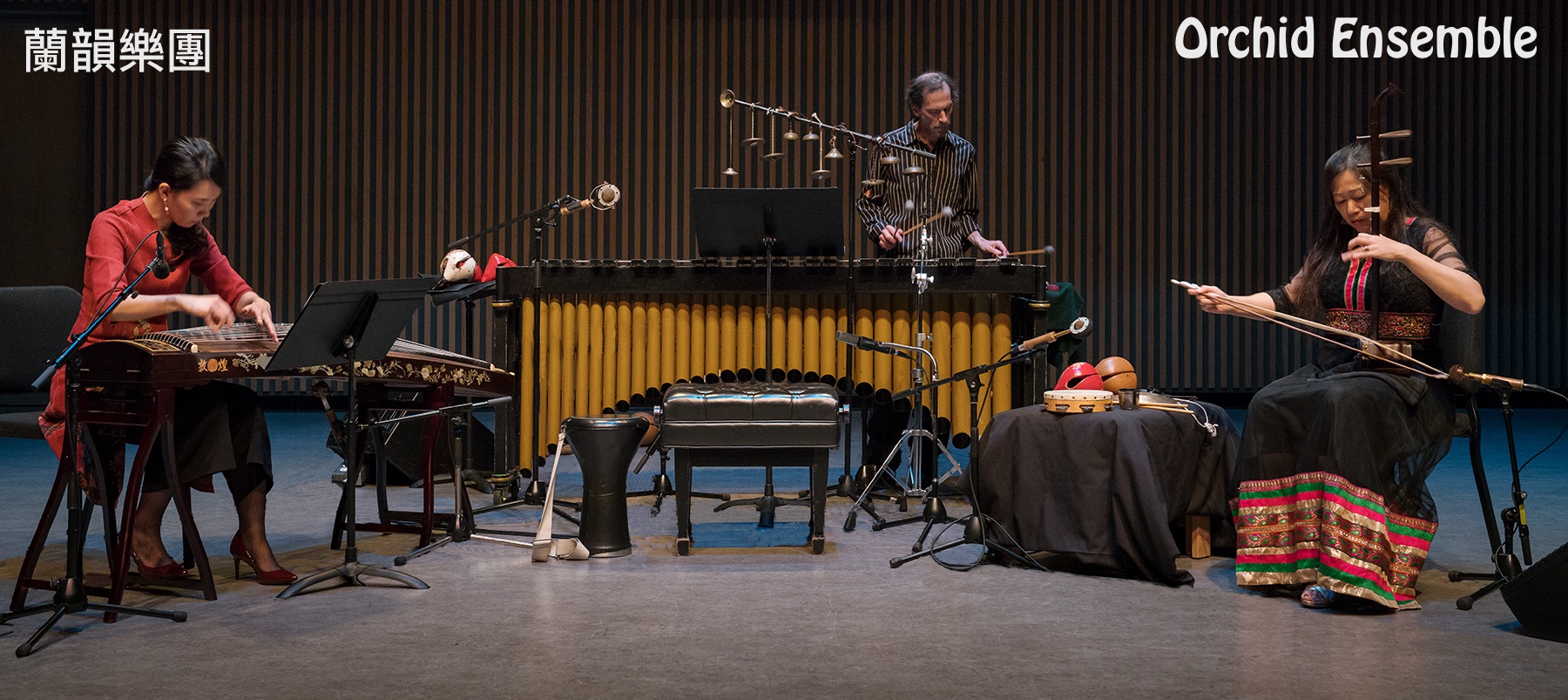 "One of the brightest blossoms on the world music scene" – Georgia Straight
"Orchid Ensemble defines the very essence of 'Canadian music' " – Whole Note 
"With exceptional musicianship and its flair for experimentation, Orchid Ensemble is bravely bridging musical divides"
"Extending and expounding on ancient traditions, … the trio instead tends to extend established forms with improvisational ideas, acute listening skills, a flair for understated drama, and a sharing of sonic tones unheard in this kind of ethnic fusion". – iTune review – BUY CDs 
New Commission
Orchid Ensemble has commissioned Canadian composer Jeffrey Ryan for a new work, with the support of the SOCAN Foundation and private funding. Ryan's "Noctiluca" will be premiered in the ensemble's next season.                                                                                         
When sea water that is home to the bioluminescent algae Noctiluca scintillans is disturbed, these micro-organisms produce a blue glow known as "blue tears." In recent years, in part because of sea waters warming due to climate change and man-made agricultural fertilizers leaching into rivers, there has been an increase in blooms of noctiluca around the world, in particular in the East China Sea and around Taiwan. While the glowing blue water is a stunning natural effect— even a tourist attraction—when the algae proliferate, they can become toxic to other marine life, and create dead zones by depleting the oxygen in the water. Thus noctiluca can be both beautiful and dangerous. This work for a trio of erhu, zheng and percussion explores both sides of noctiluca, ranging from colourful undulating ensemble passages to expressive laments with a threatening undercurrent. – Jeffrey Ryan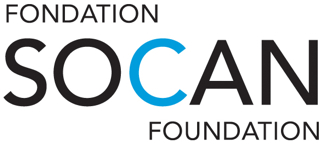 Orchid Ensemble's 4th CD "From A Dream", featuring works by Dorothy Chang, Jin Zhang, and Farshid Samandari, has been released in December 2018. From A Dream has won 3 nominations by the 17th International Independent Music Awards (US)                                                                                               
蘭韻樂團最新專輯「夢境」獲得國際獨立音樂獎三項提名
1) Eclectic Album 專輯提名
2) Fire 火 (Jin Zhang 張進作曲) – Eclectic Song 單曲提名
3) Producer 製作人- Jay O'Keeffe, Lan Tung, Jonathan Bernard – Instrumental Album 器樂演奏類
Collaboration with Taiwan Yangqin Orchestra at the Taiwanese Canadian Cultural Festival – June 30, 2023 at the Annex
Orchid Ensemble and Taiwan Yangqin Orchestra collaborated to present a concert at the Taiwanese Canadian Cultural Festival, featuring music by Mark Armanini, Lan Tung, alongside new arrangements of Taiwanese and Canadian traditional music and compositions on June 30, 2023 at the Annex (823 Seymour St. Vancouver).
Collaboration with Oktoécho at the 5th Sound of Dragon Music Festival – June 24, 2022 at the Annex
Orchid Ensemble and Montreal's Oktoécho collaborated for the first time at the First People's Festival in Montreal in 2019, featuring the meeting of Inuit and Mongolian throat singing. The Sound of Dragon Society is bringing this project to Vancouver at the 5th instalment of the bi-annual Sound of Dragon Music Festival on June 24, 2022 at the Annex (823 Seymour St. Vancouver).
The 2021 Sound of Dragon Digital Festival
Orchid Ensemble featured at the 2021 Sound of Dragon Digital Festival. Watch videos.
4pm Sunday Nov 10, 2019 at the Annex (823 Seymour St. Vancouver, BC) BUY TICKETS
tickets $19.99 regular & $15 students/seniors/children
Orchid Ensemble celebrates the 70th birthday of its long time collaborator composer Moshe Denburg with a concert of his music. Mr. Denburg is one of the pioneers of inter-cultural music in Canada. He has written music for various combinations of instruments from different countries and founded the Vancouver Inter-Cultural Orchestra in 2001. He is passionate about bringing people together with music and plays an important role in Vancouver's world music community. The ensemble has commissioned numerous works from Mr. Denburg. His three pieces for the ensemble's 2001 production "Road to Kashgar" continue to be the ensemble's most popular touring repertoire, and the recording won a JUNO nomination. "El Adon" (2009) is a 4-movement work based on sacred Jewish text. One of the movements will be a world premiere, and it is the first time all four movements are performed consecutively as a suite. "Petals of the Flame" (2012) is a major work written in a 12-beat cycle with flamenco influences, to be performed with flamenco dancer Michelle Harding. Dailin Hsieh will give the North American premiere of "In Midstream" (2010) for solo zheng/Chinese zither.  This is a rare opportunity to hear the 26-string diatonic zheng, an instrument usually with 21 strings in pentatonic tunings. Moreover, the ensemble will premiere "And gather our dispersed from the ends of the earth" (2019), a new work by Moshe's nephew Canadian composer Elisha Denburg, the ensemble's first commission from the next generation of the Denburg family. Dedicated to Moshe Denburg, this piece explores a melody composed by Moshe to the text of Jewish festival liturgy for an album released in 1978: "Bring our scattered ones together from among the nations, And gather our dispersed from the ends of the earth".
*Two Shows Only!
2) July 20, 2019 – 8pm at the Vancouver Playhouse, Vancouver, BC
co-presented by Orchid Ensemble & Sound of Dragon Society 龍吟滄海協會, Taiwan-Canada Culture Exchange Month 台灣加拿大藝術交流月
Buy Tickets: VIP $35, Regular $25, Student/Senior $19.99
Crossing Mountains & Seas fuses together contemporary and aerial dance, contemporary music with Chinese traditions and avant-garde improvisation, against dramatic media projection with the latest video technology, crossing over modern day Canada and a magical world of pre-historic Asia as described in the ancient book Shan Hai Jing or the Classic of Mountains & Seas. The premiere is scheduled on July 11, 2019 at the Port Theatre in Nanaimo, BC and July 20, 2019 at the Vancouver Playhouse. Shan Hai Jing 山海經 is an enormous collection of ancient Chinese writings and drawings about a magical world where countless mythical creatures or hybrids of human and animals have lived in over 100 kingdoms. How the creatures in these kingdoms have lived in harmony with each other is a metaphor of an ideal multi-cultural society that we are seeking for today. To bridge between the modern day and the mythical world, the story will unfold within an imaged role-playing video game based on Shan Hai Jing. The game acts as a portal for our characters to travel between the ancient and modern worlds, the east and the west, the sea and the sky, and the reality and our imagination. 
Friday, May 4, 2018 | 8pm
St. Andrew's-Wesley United Church  $30 
The Orchid Ensemble and the VBC join forces in a concert featuring a distinctive blend of eastern instruments and musical styles with the western choral tradition. Repertoire include traditional Chinese music and original works by Jin Zhang, Moshe Denburg, and John Sharpley (Canada premiere), and the world premiere of Rodney Sharman's new work for the choir. 
8pm Thursday Nov 23 Norman Rothstein Theatre, Vancouver, BC
7:30pm Thursday Nov 30, Mary Irwin Theatre, Rotary Centre for the Arts, Kelowna BC.
Collaborating with media artists Aleksandra Dulic & Kenney Newby, and composers John Oliver & Stefan Smulovitz, the Orchid Ensemble will perform in the inter-disciplinary project telling stories about the stars from different cultural perspectives.