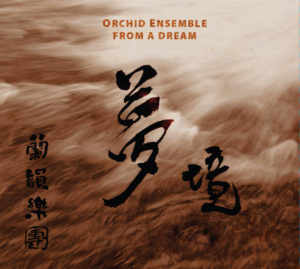 "From A Dream" (2018)
17th International Independent Music Awards nominee (Eclectic Album, Eclectic Song, Producer Instrumental Music)
Orchid Ensemble's 4th CD "From A Dream" is a collection of works the Orchid Ensemble commissioned from Canadian composers, with the exception of two arrangements of Chinese music. It showcases an important aspect of the ensemble's mandate, that is to create new repertoire for our unique cross-cultural instrumentation of erhu/Chinese violin, zheng/Chinese zither, marimba, and percussion.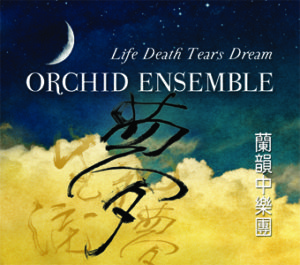 "Life Death Tears Dream" (2012)
12th International Independent Music Awards winner (Eclectic Song) & nominee (Traditional World Album); nominated for Canadian Folk Music Awards & Western Canadian Music Awards
The JUNO nominated Orchid Ensemble's 3rd CD features original compositions and new arrangements of traditional music inspired by contemporary and ancient poetry of diverse cultures. The musical influences range from Chinese traditional, western classical, Balkan fusion, to Indonesian gamelan, covering the genres of instrumental, vocal, choral and electroacoustic music. The CD is accompanied by a poetry booklet, with the poems and text that have inspired the music in its original languages of Chinese, Spanish, Hebrew and English.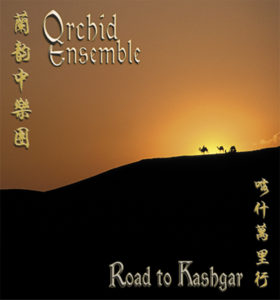 "Road to Kashgar" (2004) – nominee of JUNO Award: World Album of the Year &
Western Canadian Music Award – Outstanding Instrumental Music.
"…a wonderful mix of timbres.not an archeological trip, but a journey of the imagination–the modes and rhythms of the regions serve to inspire impassioned playing from marimbist Jonathan Bernard, erhu player Lan Tung, and (zheng player) Han…" – Far Eastern Audio Review Mack Hagood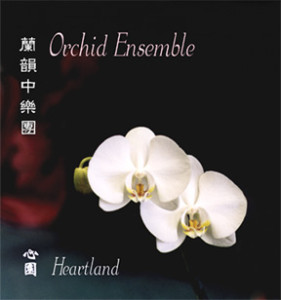 "Heartland" (2000) – nominee of West Coast Music Award:
Best World Music & Best Instrumental Music (non-classical)
 
"The trio of musicians bring vast experience and wisdom to their performance often weaving the Chinese zither and Chinese violin with percussion from varying traditions" – Patty-Lynn Herlevi, spring 2004.